Florida governor Ron DeSantis ended Disney's self-governance in the Reedy Creek Improvement District, renaming the area and placing it under state control.

The Florida Senate on Friday (Feb. 24) voted 26-9 to end Walt Disney World's control over its special tax district. DeSantis signed it into law yesterday (Feb. 27).
The bill gives DeSantis the power to elect the district's board of supervisors, subject to Senate approval, and rebrand it Central Florida Tourism Oversight District. However, it'll keep the region's key operational procedures , such as the district's ability to raise taxes and issue bonds to build and maintain infrastructure serving the Walt Disney World Resort, separate.

The Mouse House had, for more than five decades, enjoyed special privileges in the area, including making its own planning and zoning decisions. Since 1967 , the arrangement has allowed Disney to levy taxes, administer its own police and fire departments, and run its water and sewage systems, among other things.
"Disney works under a number of different models and jurisdictions around the world, and regardless of the outcome, we remain committed to providing the highest quality experience for the millions of guests who visit each year," a company spokesman said earlier this month .
G/O Media may get a commission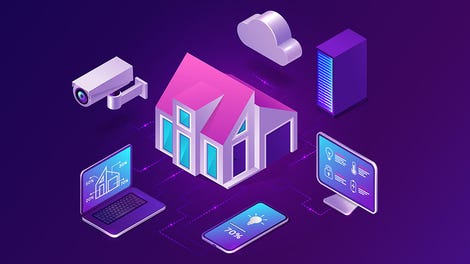 98% Off
The 2023 Complete Python Certification Bootcamp Bundle
DeSantis ends Disney's free reign over Florida's "Don't Say Gay" bill
DeSantis's year-long quest to strip Disney of its self-rule came after the entertainment giant, and Florida's largest employer, opposed legislation HB 1557, also known as the "Don't Say Gay" bill, in March 2022.
DeSantis called the defiance a " mild annoyance " and said it wasn't the sole reason for his move, but he expanded on the standoff in his new book, The Courage to Be Free: Florida's Blueprint for America's Revival . DeSantis recalls he'd warned Disney against its resistance to the bill, which banned teachers from discussing sexual orientation and gender identity in classrooms from kindergarten through the third grade. The governor, who is considering a 2024 presidential run, writes former Disney CEO Bob Chapek "understood the risk that the company faced" and said he was facing unprecedented pressure from people including, his predecessor—and eventual successor —Bob Iger.
Chapek hesitated to take a stand on the bill, drawing criticism from company employees. He eventually apologized for his response and paused all political donations in Florida while vowing to combat anti-LGBTQ legislations across the US.
DeSantis calls Disney's self-governance "bad policy"
"Allowing a corporation to control its own government is bad policy, especially when the corporation makes decisions that impact an entire region. This legislation ends Disney's self-governing status, makes Disney live under the same laws as everybody else, and ensures that Disney pays its debts and fair share of taxes." — Ron DeSantis
Persons of interest: Who's who in the board of Central Florida Tourism Oversight District
DeSantis appointed five people to the board of the Central Florida Tourism Oversight District. Most of them have ties to the governor and/or to the state's Republican party.
👨 Tampa lawyer Martin Garcia has been elected the head of the board. He's the chair of Pinehill capital, a private investment firm that donated $50,000 to the governor's reelection campaign last year.
👩 Bridget Ziegler, the wife of Florida GOP chair Christian Ziegler and co-founder of Moms for Liberty —a conservative activist group which is taking on school boards—joins the board. She called critical race theory " anti-American " and locked horns with Disney over the company asking a school marching band to cover up its Native American logo to perform at Magic Kingdom .
👨 Mike Sasso, an attorney who donated over $9,000 to Florida Republican candidates, including DeSantis, during the previous election cycle.
👨 Brian Aungst Jr., a Central Florida attorney who specializes in land use law. Aungst Jr. is the song of a former Republican mayor of one of Florida's largest cities, Clearwater.
👨 Ron Peri, who founded the ministry "The Gathering," which is a champion of Christian Nationalism , among other conservative views.
Fun fact: DeSantis likes to appoint his aides to governing boards
At the start of February, DeSantis removed the trustees of the New College of Florida, a tiny public school in Sarasota, and replaced them with six of his own , who went on to fire the university's president. The board appointed a DeSantis ally, Florida's former education commissioner Richard Corcoran, as the interim president, offering him $699,000 for the role, more than twice his predecessor's salary.
Related stories
📍 How did Disney get its own special district in Florida?
⚖️ Florida's battle with Disney, explained
💸 Disney World workers in Orlando are rallying for livable wages