The Federal Reserve is not likely to change its hawkish stance anytime soon.

Tomorrow (Mar. 7) and day after (Mar. 8), Fed chair Jerome Powell participates in hearings by the Senate Banking Committee and the House Financial Services panel respectively, to discuss the bank's latest semiannual " Monetary Policy Report ." Published on Friday (Mar. 3), the report reaffirmed the central bank's commitment to bring inflation down to 2%—the latest reading from January shows it stands at 6.4%. When questioned on rate hikes, Powell is therefore expected to say more interest rate hikes are on the horizon.
A few months ago, there was chatter about fewer interest rate hikes. But that was when it appeared that the US economy was slowing down and inflation was cooling. In January, though, hopes of disinflation were dashed as new data showed jobs growth and core inflation rising. So, it's likely that the Fed will keep increasing rates for longer than previously expected.
Of course, anything Powell says will be a mere suggestion and not a definitive indication. The Fed's decision will be informed by a bunch of data—jobs, consumer inflation, retail sales, and more—which are yet to be released.
Calendar: The data before the interest rate decision
March 10: Jobs report. After a surprisingly strong January report, if jobs growth is stronger than expected in February, economists expect an additional rate hike in July, beyond the three which are already expected for March, May, and June.
G/O Media may get a commission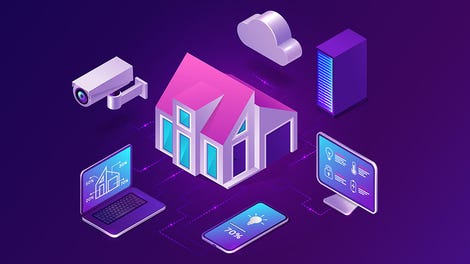 98% Off
The 2023 Complete Python Certification Bootcamp Bundle
March 14: Consumer inflation report. Although better than last year, inflation could be plateauing at well above the Fed's 2% annual goal. It could remain as high as January, suggesting the Fed has to maintain a tight fist .
March 15: Retail sales data. A jump would signal the central bank may need to keep rates high .
March 21-22: Interest rate decision. The Federal Open Market Committee (FOMC) will meet to set interest rates. Futures data imply a 72% chance the Fed will raise interest rates by 25 basis points at this meeting.
Quotable: More interest rate hikes coming
"Powell is going to emphasize the Fed has more work to do. That the job is not done and they are going to keep at it until the job is done. The Fed has been whipsawed by the data." — Laura Rosner-Warbuton , senior economist at MacroPolicy Perspectives, quoted in MarketWatch
Charted: Fed's previous rate hikes to tame inflation
Major banks' predictions for rate hikes in 2023
On the heels of stronger jobs growth and higher inflation, next to no bank expects cuts any time soon. In fact, most major banks factored in more rate hikes this year, as per a Feb. 17 Reuters report .
Both Goldman Sachs and Bank of America expect the Fed to raise rates this year, by 25 bps each time, pushing the peak rate to between 5.25% and 5.5% by the June meeting. JP Morgan had a more conservative forecast for the terminal rate at 5.1% by the end of June.
European investment bank UBS, which expects the Fed to raise rates twice this year—once in March and then again in May–by 25 bps each time, is more optimistic than most. It expects some easing come September.
Related stories
🥵 US inflation cooled slightly but is still hotter than the Fed wants
📈 Fed officials predict interest rates hikes until 2023
💼 If US workers want to switch jobs, they'd better do it now