Tesla's two most expensive models in the US just got a little cheaper.

The basic and performance versions of the Model S and the pricier Model X have been slashed by between $5,000 and $10,000 , according to the company's website.
Once a surprising move, price cuts are becoming more routine for the Texas-based automaker. Less than two months ago, in January, Tesla slashed prices across models in all markets by up to 20% , which made a host of vehicles more affordable and put them in a bracket that made them eligible for Biden's $7,500 electric vehicle (EV) subsidy.
The EV giant has adjusted prices of its cars both up and down at least five times this year already.
Quotable: Musk on Tesla's unaffordability
"The desire for people to own a Tesla is extremely high. The limiting factor is their ability to pay for a Tesla." —Elon Musk at Tesla's investor day on Mar. 2.
G/O Media may get a commission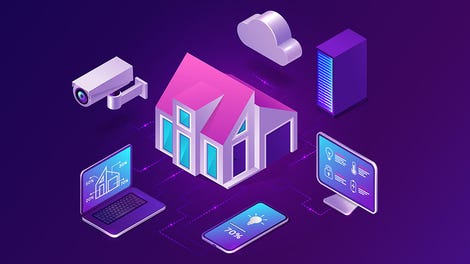 98% Off
The 2023 Complete Python Certification Bootcamp Bundle
Charted: How much cheaper are the Tesla Model S and X now?
One small number: Tesla's high-end model sales
4%: Share of Tesla's global deliveries in 2022 represented by Model S and Model X, which come in base all-wheel drive (AWD) and performance "Plaid" editions. The rest came from its two cheaper models, the Model 3 sedan and Model Y crossover.
Why is Tesla cutting prices?
Analysts predicted that a deman d shortage is what led to the reduction in prices at the start of this year. During a Twitter Spaces conversation, Tesla chief Elon Musk—who is also the Twitter chief—suggested that waning demand combined with high interest rates are a " double whammy " for the carmaker. Lower prices would ideally revive some of the appetite.
The electric carmaker earns more money on any vehicle it sells than its global rivals. Its drastic price cuts could mark the start of a price war —one that would force competitors to curtail prices in the face of rising raw material costs and interest rates. China and other Asian markets had already witnessed two rounds of Tesla price cuts in recent months.
The price cuts risk alienating some customers. Tesla buyers who missed out on the deals protested the changes, feeling their vehicles lost value as a result of the discounts. Nearly 200 recent Model Y and 3 owners gathered at Tesla's Chinese showrooms and distribution centers after price hikes to the 3 and Y models in January to demand rebates. The outrage was also manifest in the US as customers lamenting missing out on the offer price even struggled to get a response from customer service.
Tesla's price wars across the world, by the digits
12-15%: How much Tesla's January price cuts could boost sales, according to Wedbush analyst Dan Ives
$76,626 to $58,657: The average prices Teslas listed for in June 2022 versus January 2023
60%: Drop in sales of competing domestic electric vehicle makers Nio, Li Auto, and Xpeng in China in January, after Tesla dropped vehicle prices in the mainland by as much as 13.5%
Person of interest: Tom Zhu
At the start of this year, Tesla's China chief Tom Zhu was promoted to take direct oversight of Tesla's US assembly plants as well as sales, service, and deliveries in North America and Europe. He can likely apply his learnings from that market to the rest of the world.
One more thing: Used Teslas feel the pinch
With brand new Tesla's becoming significantly cheaper, the value of some used Teslas dropped by several thousand dollars overnight.
Related stories
🇲🇽 Tesla is the latest American manufacturer to invest in Mexico
🔎 Elon Musk readies to unveil Tesla's third master plan at the company's first investor day
👨‍💼 Tesla is looking to China chief Tom Zhu to turn the company's fortunes around